FOWT, which will take place in Saint-Malo from the 16 to 18 November, will be an opportunity for our local players to demonstrate their know-how in marine energies on an international scale. 
On this occasion, the Terre-Neuve wharf (in front of the Palais des Congrès) will host 4 boats dedicated to operations at sea: 
The TSM 

Windcat

 49 is the first French CTV (Crew Transfer Vessel) delivered in 2021. It is intended for the transfer of personnel on French offshore wind farms (up to 26 passengers)

. 

Currently

, the 

Windcat

 49 

is

 

under

 

contract

 

with

 ailes Marines for "

guard

 

vessel

" services and 

additional

 maritime services (

logistics

, 

material

 

transfer

, 

buoys

) 

including

 the provision of a Crew Transfer Vessel (CTV) as part of the construction of the Saint-Brieuc 

park

. 

It is a 24m long by 7m wide catamaran capable of reaching a speed of 27 knots. The hull is made of aluminium and the passenger section is made of carbon in order to reduce the consumption of the vessel as much as possible.

 

The vessel is owned by TSM WINDCAT, a joint venture between Thomas Maritime Services and the Dutch company 

Windcat

 Workboats, the European leader in the CTV market.

 

It 

is

 

the

 1st CTV 

flying

 the French flag, 

with

 a 100% national 

crew

 and 

respecting

 the new 

regulations

.
The TSM Ouessant is a 36m x 15m multi-purpose DP2 vessel built in 2020 by Neptune Shipyards, primarily for the Marine Renewable Energy sector. With a deck area of 290m² and a cargo capacity of over 120 tons, it is also equipped with two hydraulic cranes (HLRM 280-3SL & HLRM 120-4SL) as well as Anchor Handling (100t) and Towing (50t) winches. It can also accommodate up to 21 people on board.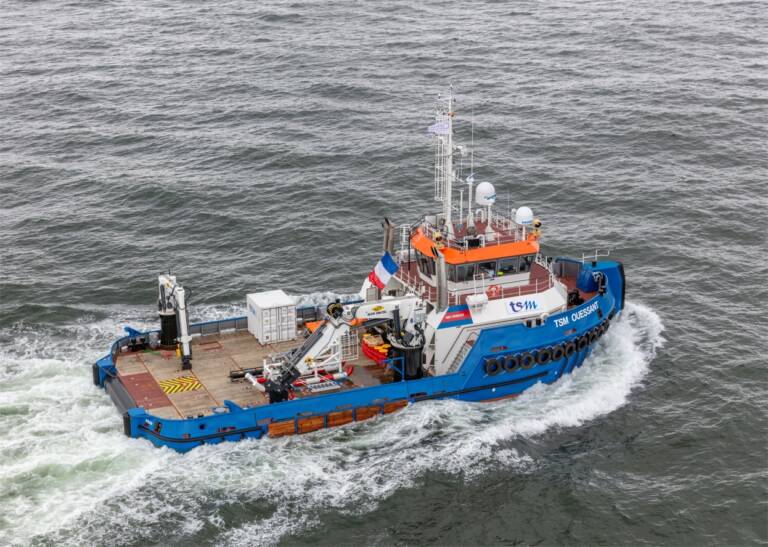 The Sterenn Glaz (Ship as a service) is a multi-purpose survey vessel with aft deck and lifting equipment, used in hydrography campaigns

 

(MBES, sonars, sampling)

, tests, subsea inspections

 

(

divers

, ROV, scanners, AUV)

, oceanography and R&D missions.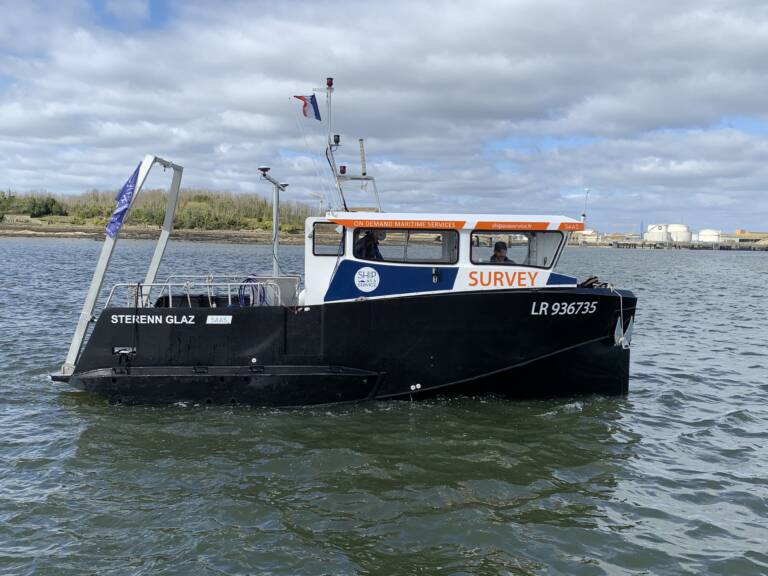 The

CESAME 

(ENSM),

 equipped with a free fall type boat and a fire simulator.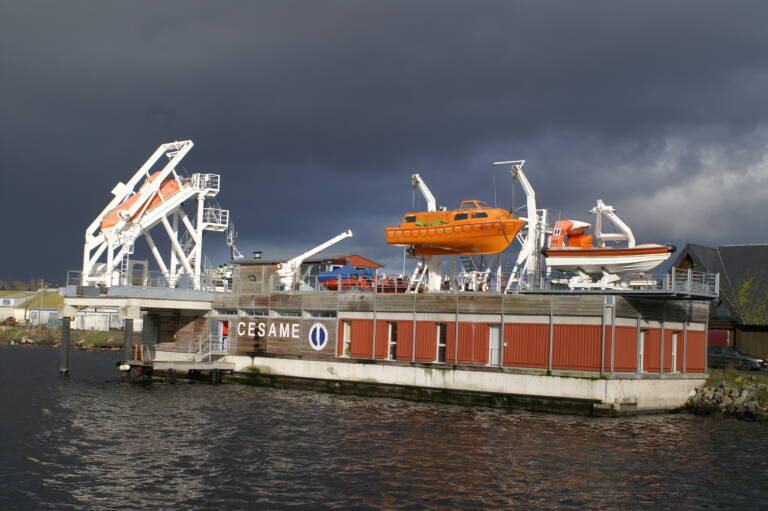 Present at the dock, but also on land! The ENSM also invites delegates to discover CESAME, the 1st French Survival and Rescue Training Center at Sea that provides safety training in the field of offshore wind to the standards of the Global Wind Organisation (GWO). FOWT participants, are you interested? Information and inscription  here.
Finally, on November 17, NEOTEK, in partnership with RTSYS, will meet you at the Newfoundland dock between 12:30 p.m. and 2 p.m. to present μAUV NemoSens®, an underwater autonomous micro-vehicle equipped with side-scan sonar and real-time monitoring from the shore. A real assistant for scientists!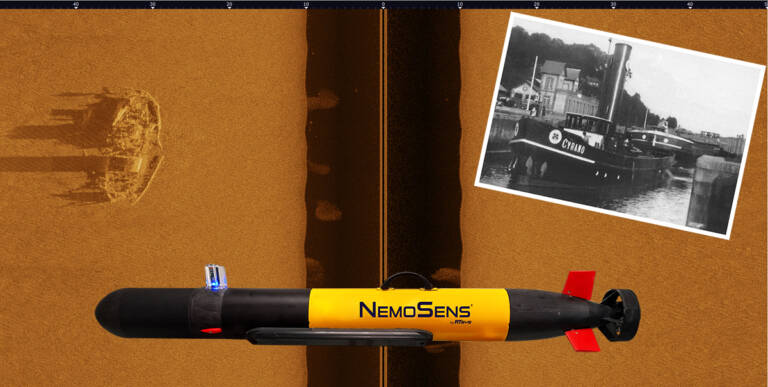 NemoSens® is a small (< 1 meter long), lightweight (< 10 kg) µAUV, perfect for scientists and offshore companies in search of a modular ally. Easy to deploy and recover from a RHIB, a quay or from the shore, NemoSens® offers long-lasting endurance (over 8 hours at 4 knots) and can integrate a large range of sensors such as Side Scan Sonar, Magnetometer, Multi-parameter probes, video cameras, etc… Thanks to its native acoustic modem and RTsys self-developed Sparse-LBL underwater acoustic communication protocol, operators can track NemoSens® in real-time from the surface. The acoustic communication also provides the most accurate and constant positioning, with a maximum drift of 5 meters all along the mission. Mission coverage can be extended thanks to swarm technology with up to 7 micro AUVs operating and communicating together! NemoSens® open LINUX architecture allows users to develop their own navigation algorithm for greater flexibility and maximal use.