Prompted by the Bretagne Regional Council, all the MRE stakeholders in Brittany have joined forces in a single entity to foster more efficient industrial projects.
Bretagne Ocean Power seeks to:
Facilitate access to industrial know-how for commissioning authorities,
Help Breton businesses to build on their skills and access markets,
Attract national and international players who wish to develop marine renewables,
Promote the know-how of local players under a single banner.
Directory of MRE skills
This directory is a listing of the MRE skills harboured in Brittany across the entire value chain. It is the result of a collaborative effort, managed by Bretagne Développement Innovation (the regional business development agency) in partnership with the Bretagne Pôle Naval (a maritime cluster) and the UIMM (Union of Metallurgy Industries).
Consult the directory
Discover the services BOP offers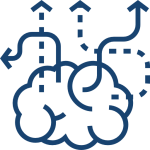 member organisations involved in international projects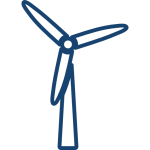 member organisations in floating wind power