Brittany, home of floating wind! At the heart of the Atlantic European market, discover what Brittany can offer you for your offshore projects. Meet us at Offshore Energy on 29 and 30 November 2022 in Amsterdam!
With the first world commercial 750 floating wind parc, 2 strategically positioned ports dedicated to offshore wind projects and a proven skilled supply chain, Brittany is your home for your floating wind projects.
Brest and Lorient, strategic places for your projects
The ports of Brest and Lorient, specialized in floating wind, have been identified as major players in the Atlantic wind energy market. Brest and Lorient ports are ideal places to develop projects : In sheltered and accessible bays with unlimited access to the sea 24/7, these complementary ports are ready to welcome industrialists to continue to develop new industrial activities in the area.
The port of Brest, it's 40ha of industrial lots connected to sea and transports networks which are dedicated to offshore wind project. 390 LM of quay make this port a pioneering port for offshore wind and marines energies. These specificities are complementary with the port of Lorient.
Port of Lorient is specialized in maintenance and installation and divided into several parts :
a maintenance base area of 1,5ha and 200LM of quay,
installation area, 2,5ha dedicated to installation step with 800LM of quay
ship repair area with shiplift up to 650 T and 80LM of quay
This region of the world, particularly advanced in the deployment of floating wind turbines, allows you to deploy your offshore wind projects thanks to these specificities while relying on a network of specialized companies and know-how nearby.
Know more about the technical specificities of the 2 Ports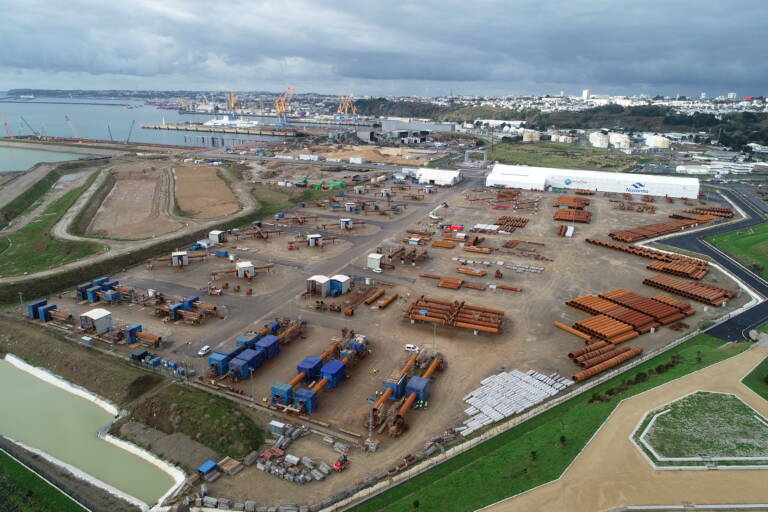 A supply chain dedicated to the offshore industry
The companies participating with us are good examples of the Breton supply chain. 5 our them will be by our side to promote their assets at the international level, and establish partnerships with actors from all around the world. They are among the 178 marine energy companies in Brittany listed in our directory. To date, more than 260 references prove that by deploying your projects in Brittany, you can count on the local skills of companies in all stages of your project.
Ship as a service : specializes in one-stop marine services, designing and providing turnkey offshore solutions and customized services for marine operations.
For over 50 years, Piriou has specialized in naval construction, repair and engineering. Piriou is also active in the decarbonization of transport with the use of diesel propulsion, fuel cells and hybrid ships.
Quiet-Oceans : specializes in underwater noise, Quiet-Oceans provides modelling, realtime monitoring and mitigation services to the offshore industry
Gisman provides sea beacons, supply of lights and buoys.
Navantia is a provider of foundation solutions and substations for offshore wind farms. Major actor in the port of Brest, Navantia was in charge of the construction of the bottom-fixed foundations (jackets) of the offshore wind turbines of the Ailes Marines wind farm, deployed off the Bay of Saint-Brieuc.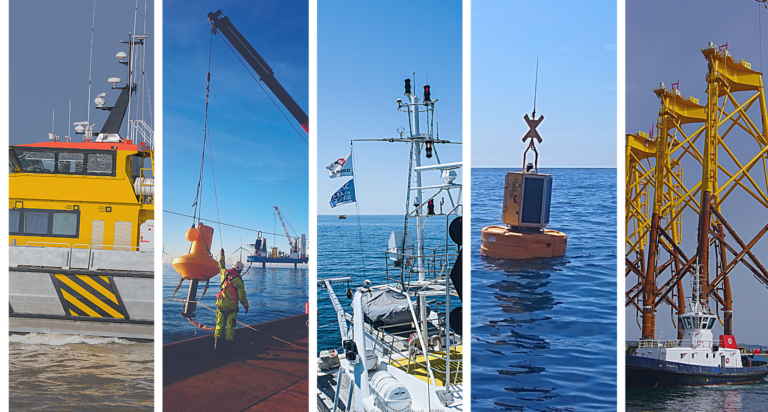 Interested ? Get in touch with Philippe Thieffry, head of coordination of Bretagne Ocean Power.