Discover the offshore wind & marine energy projects in Brittany and meet the companies involved! Come and meet us at Seanergy on September 22 and 23!
Brittany, a region of Offshore Wind and Marine Energy projects, will be present at Seanergy with a Bretagne Ocean Power Pavilion. Its strong natural and industrial potential makes it a very active and committed region in all offshore wind & marine renewable energy technologies: floating and bottom-fixed wind, tidal and wave power.
In 2021, the first call for tender in Europe is launched In Brittany for a commercial floating wind farm, positioned in Southern Brittany. In addition, the region has a strong maritime history, with companies and historical know-how, positioned throughout the all value chain of offshore wind & MRE projects. This variety of skills will be presented on the Bretagne Ocean Power Pavilion.
For two days, you will have the opportunity to meet them. An opportunity not to be missed for great partnership opportunities and business in sight!
The Bretagne Ocean Power Pavilion
Many Breton companies will be present and ready to meet you: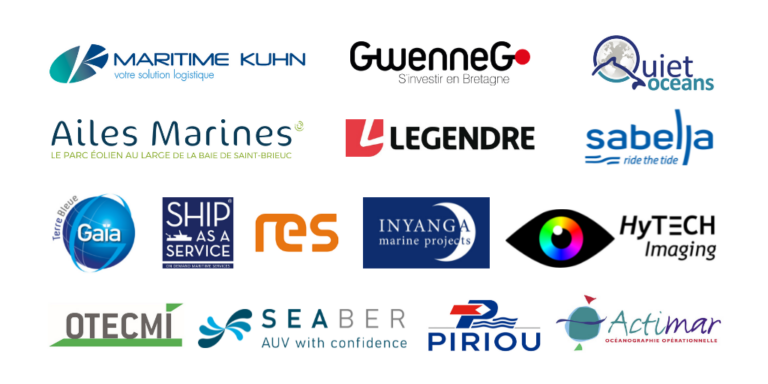 Focus on our solutions
Are you interested in developing an MRE project? You can discover our solutions on the Bretagne Ocean Power pavilion:
Would you like to meet our companies or learn more about the Offshore wind and Marine energies projects in Brittany?
→ Bretagne Ocean Power is the gateway!
Contact Philippe Thieffry, the Bretagne Ocean Power manager
What is Seanergy?
A key international event dedicated to all MRE technologies! It brings together and strengthens interactions between the various professional players in the marine renewable energy sector.
All MRE technologies are represented, including those developed in Brittany: offshore wind, floating wind, tidal and wave power.
Brittany is the ideal place to come and develop your projects!
See you on September 22 and 23 in Nantes on the Bretagne Ocean Power Pavilion